NEWS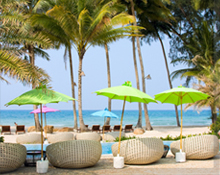 Zhejiang Tianyu Machine Manufacturing Co., Ltd.
Zhejiang Tianyu Machine Manufacturing Co., Ltd.: is a comprehensive high-tech enterprise integrating R&D, manufacturing and domestic sales. The factory is located in Yongkang, the hardware capital of China.
Specializing in the production of high-quality micro-tillers, lawnmowers, shredders, weeders and other series of agricultural and forestry machinery products.
Rich experience in design and manufacturing, strong technical force, complete production and processing equipment.
Can provide various certifications, product quality is stable and reliable, with strong R&D and innovation capabilities, continuous innovation and development, so that production enterprises have stronger market competitiveness.
The products of this company sell well at home and abroad with its high-quality after-sales service, good cost performance, stable, safe and reliable quality, and have won the favor of customers all over the world!
Tian Yu branch shredder can effectively reduce the volume of greening waste by 80%-90%, which not only reduces transportation costs, but also saves manpower and material resources, turns waste into treasure, reduces the use of chemicals, and promotes plant growth and improves economic benefits.
The texture structure of wood chips is very suitable for the reproduction of microorganisms. During the decomposition of wood chips by microorganisms, a large amount of nutrients necessary for plant growth will be released. It can also keep the soil moist, soft and breathable, and the humus produced can improve the soil stably for a long time. surroundings.
时间:2021-05-14 访问量:1831